David Berkman & Dayna Stephens (NYC) with the UW Blue Note Ensemble & Contemporary Jazz Ensemble Tuesday, April 21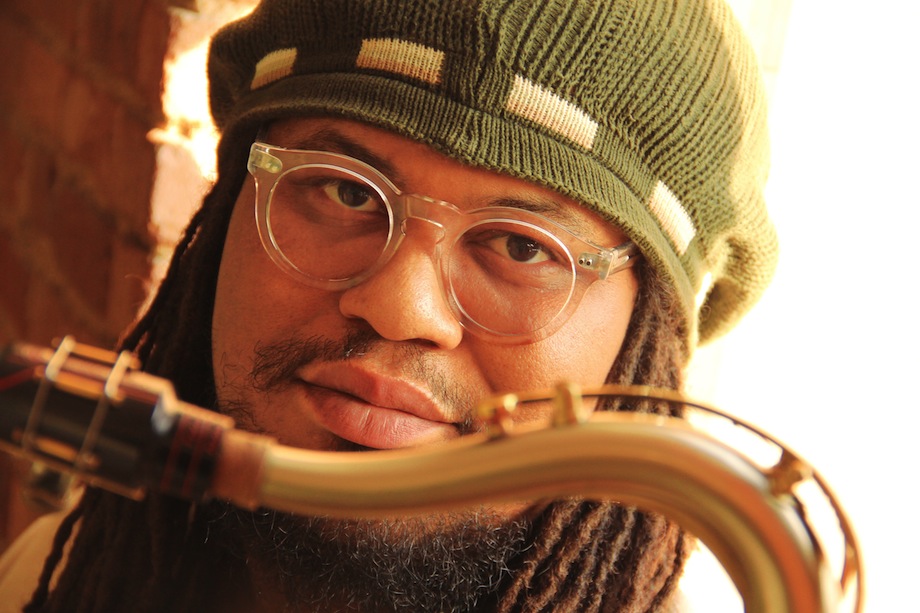 Since moving to New York in 1985, DAVID BERKMAN has been an important part of the jazz community. He is an award-winning composer/bandleader (2000 Doris Duke/Chamber Music America New Works Creation and Presentation Grant), a recording artist whose 7 recordings have appeared on numerous best records of the year critic's lists (the New York Times, the Village Voice, Downbeat, JazzIz, Jazz Times and others) and an award-winning jazz clinician who has performed and taught at numerous jazz camps, universities and conservatories around the United States, South America, Asia and Europe. He has played in countless bands including those of Cecil McBee, Tom Harrell and the Vanguard Orchestra and has performed with and/or recorded and/or arranged for numerous jazz luminaries, including: Sonny Stitt,, Brian Blade, Joe Lovano, Dave Douglas, Ray Drummond, Billy Hart, Dick Oatts, Tony Malaby, Chris Potter, Scott Wendholt, Lenny White, Scott Colley, Craig Handy, Steven Bernstein, Bill Stewart, Dave Stryker, Fathead Newman, Hank Crawford, and Jane Monheit. He has published three books with Sher Music Publishing, "The Jazz Musician's Guide to Creative Practicing" (2007) and "The Jazz Singer's Guidebook" (2009) and "The Jazz Harmony Book" (2014). Now appearing more and more often as a bandleader, David Berkman has performed solo and with his quartet, quintet and sextet at festivals and clubs in the United States, South America, Europe and Japan, most recently at the the Edinburgh festival, the Cork Festival and the London Jazz Festival. Recent tours include: clubs and concert performances in the Netherlands, Austria, Germany, Belgium, Holland, Ireland, Spain, Italy, Brazil, Japan, Korea, New Zealand and around the United States. Recent projects include the New York Standards Quartet (featuring Tim Armacost, Daiki Yasukagawa and Gene Jackson) and The David Berkman Quartet (featuring Dayna Stephens, Linda May Han Oh and Johnathan Blake).
A fluid, vigorous soloist with a warm, soulful sound, DAYNA STEPHENS has proven himself a master of composition and arrangement, a highly acclaimed band leader, and an in-demand side man for contemporary jazz masters such as Kenny Barron, Al Foster, Idris Mohammed, Taylor Eigsti and Roy Hargrove. 2013 proved to be an exciting year for Dayna, with his third release "That Nepenthetic Place" (Sunnyside) featuring Ambrose Akinmusire, Jaleel Shaw, Taylor Eigsti, Joe Sanders, Justin Brown and special guest Gretchen Parlato, receiving a 4 1/2 star review in Downbeat Magazine, followed by his fourth album release "I'll Take My Chances" (on Criss Cross Jazz) that features Gerald Clayton, Charles Altura, Joe Sanders, Bill Stewart and Becca Stevens. His 2007 debut album "The Timeless Now" features jazz legends John Scofield, Taylor Eigsti, Ben Street, Eric Harland and Nick Vayenas, and received warm reviews from a number of magazines, including a four-star review in the Nov 2007 issue of Downbeat Magazine and climbed to #11 on the Billboard Jazz Charts, #9 on JazzWeek and NPR Top 10 Jazz Jewels of 2007. In recent years, Dayna has appeared on stage with numerous established musicians and other rising stars, including Terence Blanchard, Geoffrey Keezer, Albert "Tootie" Heath, Matt Wilson, Oliver Lake, Carlos Santana, Stefon Harris, Stevie Wonder, Dr. Lonnie Smith, Peter Apfelbaum, Tom Harrell, Gretchen Parlato, Josh Roseman, Ray Drummond, Winard Harper, Bobby Short and many others. "Stephens emerges as an artist full of composure and imagination" — Dr. Herb Wong, Downbeat Magazine
David Berkman & Dayna Stephens will be performing with:
THE UW BLUE NOTE ENSEMBLE (Johannes Wallmann, director)
Trumpet: Kirsten Haukness
Trumpet: Jordan Foster
Trombone: Ed Dewey
Piano: Sam Moffet
Bass: Isaac Surprenant
Drums: Tobiah Steckel
&
THE UW CONTEMPORARY JAZZ ENSEMBLE (Johannes Wallmann, director)
Geoff McConohoy, alto saxophone
Steve Carmichael, soprano & tenor saxophone
Erik Olson, trombone
Peter Garofalo, piano
Dylan Edwards, bass
Leon Davies, drums
No cover / unticketed event.
Free concert featuring New York-based pianist David Berkman & saxophonist Dayna Stephens with two of the University of Wisconsin's small jazz ensembles.
More info at: http://davidberkman.com and http://daynastephenssound.com