30th Anniversary for The Madison Music Collective featuring MMC Founder Joan Wildman Sunday, April 12th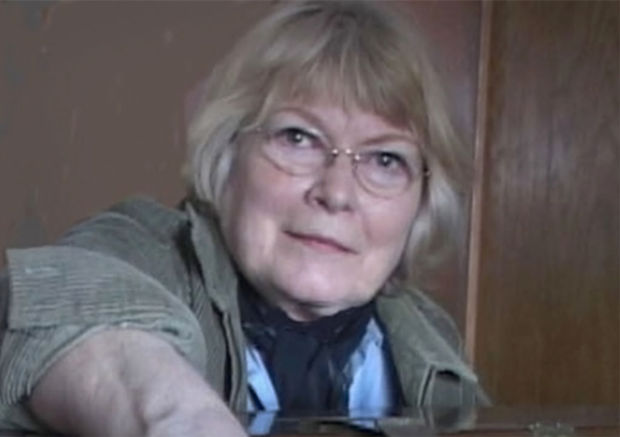 Madison Music Collective and partners Mad Toast Live, the Improvisational Music Workshop, Isthmus, WORT-FM, and The Brink Lounge
proudly present
A very special
JAZZ ON A SUNDAY
30th Anniversary Celebration
Starring

Founder of the Madison Music Collective
JOAN WILDMAN
on Piano & Synthesizer
with JOE FONDA on Bass
Sunday, April 12, 2015
The Brink Lounge, 701 East Washington Avenue, Madison, WI
3:00 – 4:30 PM Concert
4:30 – 6:30 PM Jam, Silent Auction, and Party
IF YOU'D LIKE TO CONTRIBUTE (DONATIONS/PRIZES) TO THE ANNIVERSARY CELEBRATION, SEE ATTACHED
"Response Form" or go to: www.madisonmusiccollective.org
TICKET INFO
General public: $15.00 advance, $18.00 at the door
Students with ID, Members of Madison Music Collective and Madison Jazz Society:
$10.00 advance, $15.00 at the door
Advance discounted tickets now available at:
http://www.thebrinklounge.com/ (until 5pm day prior to show) or you can purchase tickets at the door on day-of-show
_________________________________________________________________________
Visit our website to learn more about us and to become a member: http://www.madisonmusiccollective.org/
Like us on Facebook and share our page with your friends!https://www.facebook.com/MadisonMusicCollective
ABOUT JOAN WILDMAN, piano, synthesizer
JOAN WILDMAN is an Emeritus Professor of Jazz Studies at the University of Wisconsin, Madison where she has taught courses in jazz improvisation, jazz piano, and music theory. Before coming to Wisconsin in 1977, she received her Doctor of Musical Arts degree from the University of Oregon and had previously taught at Central Michigan University and at the University of Maine, Fort Kent. As leader of her own jazz trio for over 25 years, she has performed nationally, made several recordings of her acoustic and electronic compositions, co-authored textbook Jazz Improvisation In Theory and Practice, scholarly journal articles and has often added computer animations as an integral part of her performance process.
ABOUT JOE FONDA, bass
Joe Fonda is a composer, bassist, recording artist, interdisciplinary performer, producer and educator. An accomplished international jazz artist, Fonda has performed with his own ensembles throughout the United States, Europe and Asia, and has collaborated and worked as a side man with Anthony Braxton, Leo Smith, Archie Shepp, Ken Mcintyre, Lou Donaldson, Bill and Kenny Barron, Randy Weston, Han Bennink, Xu Fengia, Curtis Fuller, Slid Hampton, Ramon Lopez, Carla Bley, Bobby Naughton, Bill Dixon, Gebhard Ullmann.
"There is more to creative mastership than the surface of satisfaction and political certainty. The music of Joe Fonda is part of a living tradition of belief and dedication. Future historians will be surprised at the breadth of Mr. Fonda's offerings. This is a real virtuoso and composer of the highest order."
Anthony Braxton, 1996
————————–————————–———-
Madison Music Collective's 2015 Spring Series is made possible by grants from Dane Arts (with additional funds from the W. Jerome Frautschi Foundation), University of Wisconsin Jazz Program, our Program Sponsors: Cardinal Bar, Full Compass, and Madison Gas & Electric;
membership dues and charitable gifts from members and supporters of the Madison Music Collective; in-kind support from The Brink Lounge, the UPS Store-Fitchburg, Farley's House of Pianos, and promotional support from Isthmus, WORT-89.9 FM, the Capital City Hues, Wisconsin Union Theater, Overture Center for the Arts, Stoughton Opera House, Madison Jazz Jam, Madison Jazz Society, and the Greater Madison Jazz Consortium