May 1, 2016 – Kevin Mahogany To Headline "jazz Junction" Fundraiser For The Consortium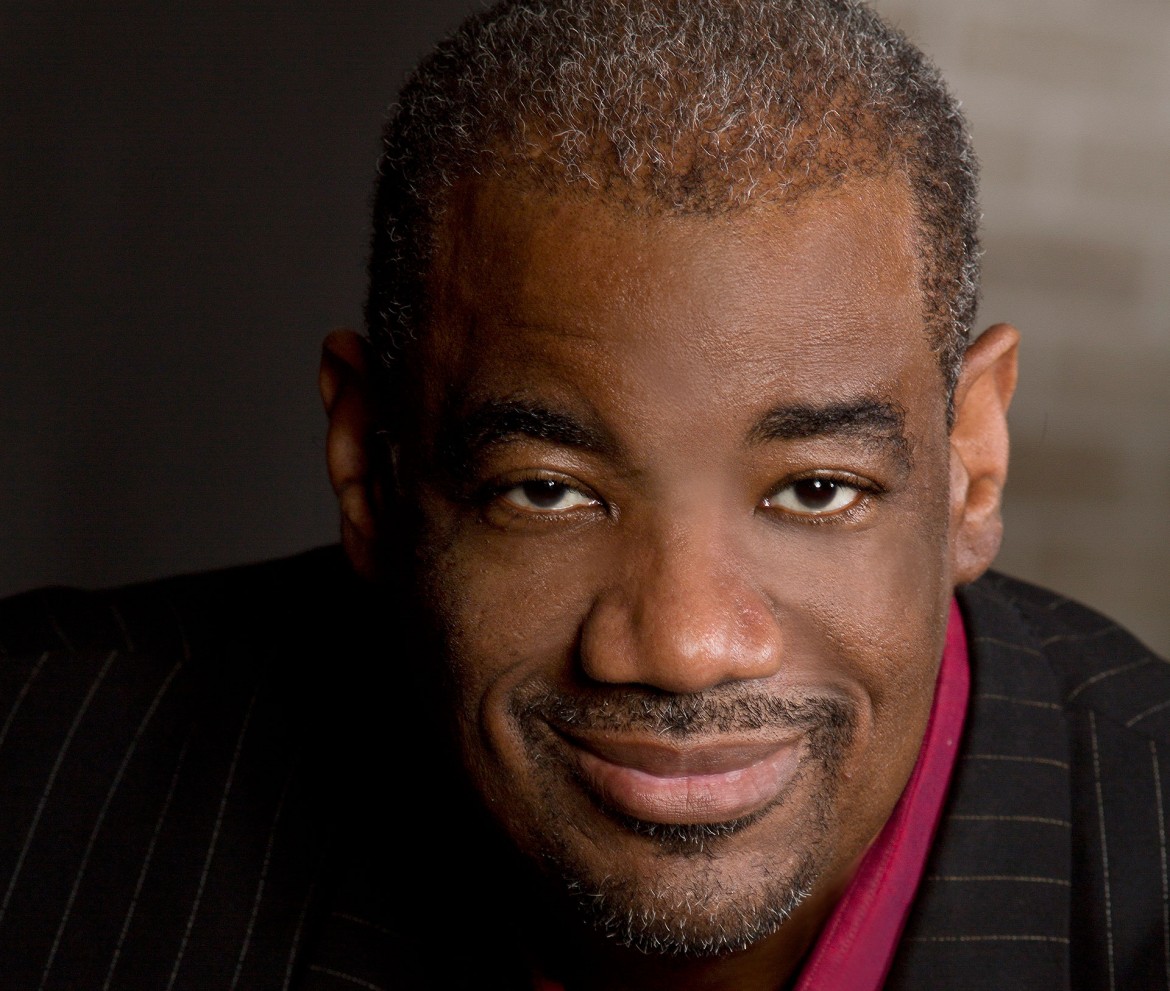 The great vocalist Kevin Mahogany, http://www.kevinmahogany.com/, will return to our community to headline a special "Jazz Junction" fundraising concert for the Jazz Consortium on Sunday afternoon, 5/1/16, from 2:00 – 5:0 PM, at Full Compass, 9770 Silicon Prairie Parkway, on Madison's Far West Side (two miles west of the Beltline and just south of Mineral Point Road). Kevin will perform a full 75-minute set and be accompanied by a terrific quartet led by pianist and UW Jazz Studies Director Johannes Wallmann and including saxophonist Tony Barba, bassist Nick Moran, and drummer Dave Bayles.
If you heard Kevin and Johannes' magical performance at The Brink in a Jazz at Five benefit a few years ago, or even if you didn't, you won't want to miss this special show. And the auditorium at Full Compass is a great listening room for jazz: a wonderfully-intimate space (maximum seating capacity of 300) with pitch-perfect sound.
"Jazz Junction" will also feature an opening set by the UW Latin Jazz Ensemble, a 13-piece student group that focuses on music of the Latin American jazz diaspora, with an emphasis on the rhythmic traditions of Cuba. Four outstanding guest artists will be sitting in with the ensemble: LJE Director Eric Siereveld on trumpet, Stan Kenton alumnus and Neophonic Jazz Orchestra co-founder Joel Kaye on flute, Madisalsa and El Clan Destino pianist Vince Fuh, as well as percussionist Yorel Lashley (also from El Clan Destino).
"Jazz Junction" will also feature a raffle with prizes including some excellent gear from our event host, Full Compass, and free tickets to upcoming local jazz concerts, plus a "Wine Pull" in which everyone who participates wins a bottle of wine.