July 22nd, 2016 – Strollin' Main Street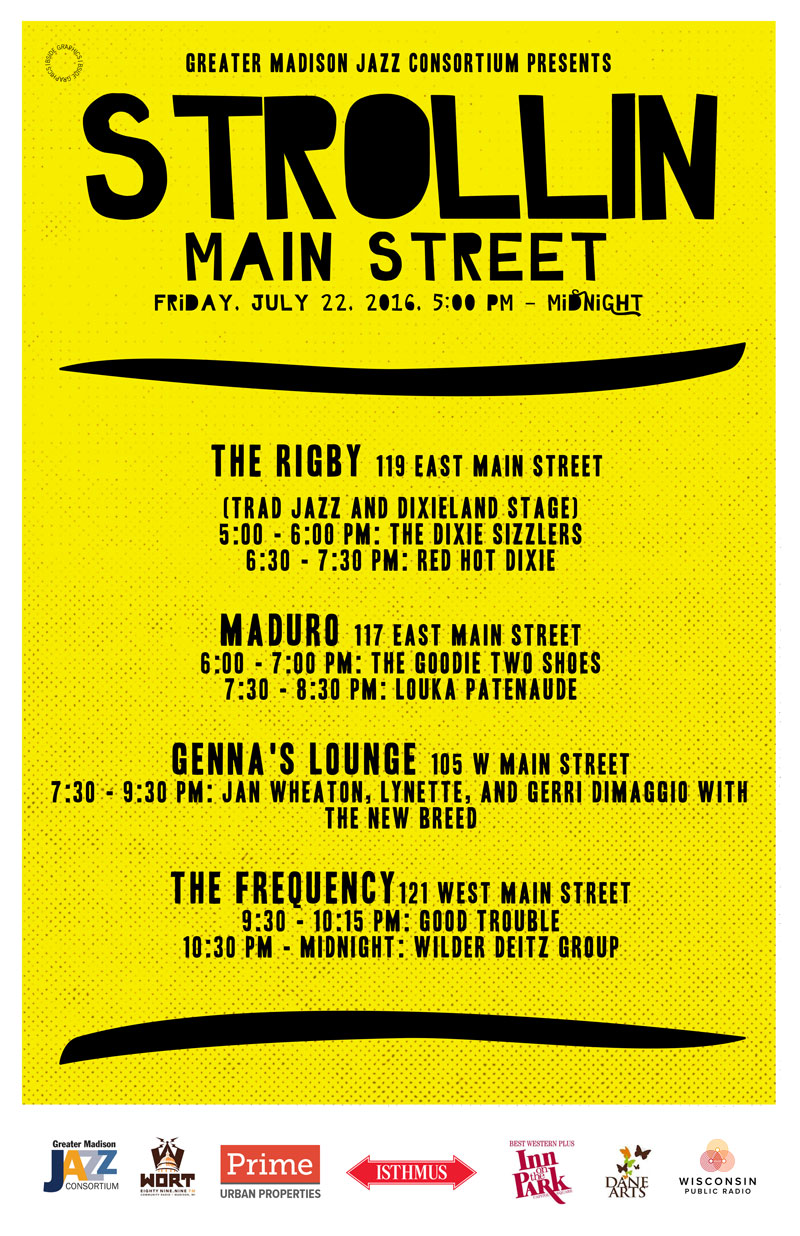 After a well-attended and well-received 5/20 event in Verona, the Consortium's Strollin' "jazz crawl" series returns to Downtown Madison. "Strollin' Main Street" offers 7 hours of continuous and stylistically varied live jazz from 5:00 PM until Midnight, with no cover charges, at four nearby venues ranging from The Frequency and Genna's Lounge on the 100 block West to The Rigby and Maduro on the 100 block East.
Strollin' Main Street is made possible by a grant from Dane Arts (with additional funds from the Endres Mfg. Company Foundation, The Evjue Foundation (charitable arm of The Capital Times), the W. Jerome Frautschi Foundation, and the Pleasant T. Rowland Foundation), as well as sponsorships from Prime Urban Properties and Inn on the Park, contributions from each host venue, and media support from Isthmus, WORT-FM, and Wisconsin Public Radio.