Paul Dietrich arrives with "We Always Get There"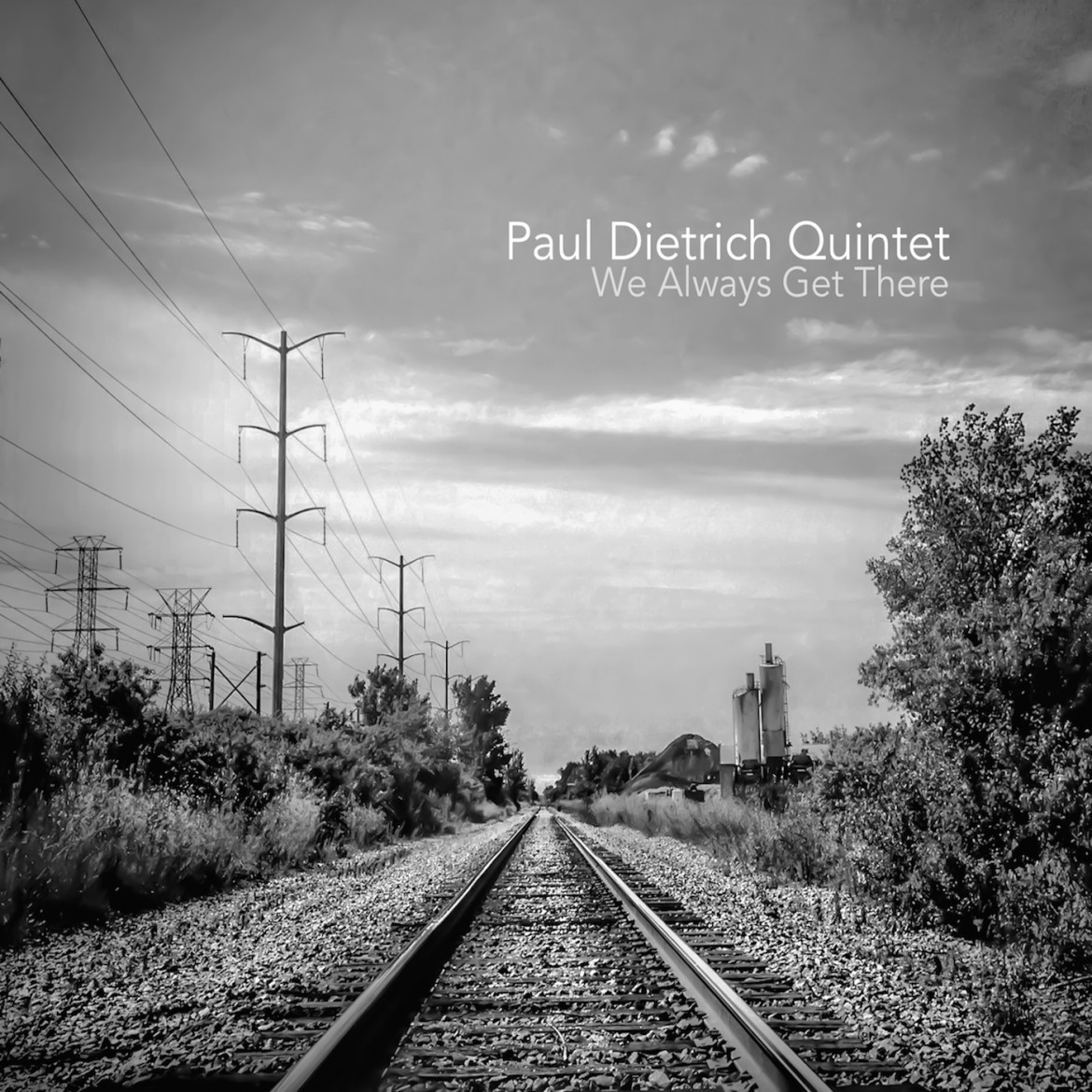 Since relocating to Madison in summer 2013, Paul Dietrich has become one of the area's most active trumpet players. What sets him apart from many of his colleagues in the jazz scene here though is that Paul brought with him a budding regional and national reputation as an emerging musician, composer, and arranger. A Ripon native, Paul studied trumpet and jazz at Lawrence University before attaining a Master's degree in Jazz Studies at DePaul University in Chicago. There he formed a quintet as a vehicle for his small group writing, while contributing several compositions and arrangements to the DePaul University Jazz Ensemble. A few of his tunes were recorded on the latter's 2013 recording Right to Swing, and specifically received acclaim from leading national jazz critics.
In summer 2014, the Paul Dietrich Quintet released their debut album We Always Get There on Chicago's Blujazz label. While the other four-fifths of the group still reside in Chicago, where they perform together in other settings, they appear often in Madison and will be embarking on a Midwest tour in February. Recently I sat down with Paul to discuss the how the album all came together.
 "House on Willard"—the second track— highlights a number of fascinating elements in Paul's writing that are present throughout the record. In the opening bars, muted trumpet and sax repeat a unison ostinato figure for a good while. One might believe this to be mixed meter due to the way the phrase is accented. I certainly did. To my surprise, it's actually in good old 4/4. The idea for this came when Paul was at Lawrence and transcribed a bass line from Terence Blanchard's Flow, believing it to be a succession of 7/8, 5/8, and 9/8. It wasn't until emailing Aaron Parks (Blanchard's pianist, who wrote the tune) did Paul figure out it was in fact in 9/4, with accents in atypical spots.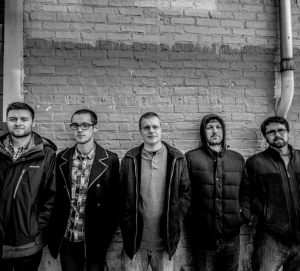 Aside from the uncommon emphases, typically the piano, or perhaps the bass, handles a rhythmic, repeated passage like this. But a long conversation Paul had with established Chicago bassist Matt Ulery illuminated some new possibilities in quintet writing. Ulery presented Paul with the concept of quintet voices assuming non-traditional roles. Essentially, the horns play something piano would normally handle, while the piano and bass play the melody. 
The top of "House on Willard" is a manifestation of that idea, along with Paul's expansion upon it. Influenced by big band writers like Maria Schneider and Darcy James Argue, Paul pulls "more out of a quintet than you normally think of for just five guys… [making it] sound like there's more going on." While one may not actively observe these characteristics while listening to the track, their presence makes it one of the album's most notable moments.
In spite of this perceived sonic richness, it's easy to pick up on hints of minimalism on that track and others. A fan of Steve Reich's, Paul draws on elements of pieces like Music for Eighteen Musicians, or from film composers like Thomas Newman. Static melodies churn in tracks like "12:48", above or below solos that get expansively free. Paul's sensibilities favor uncomplicated, often stepwise progressions—no ii-V-Is on this record—in building a hypnotic atmosphere. To some jazz musicians, this might sound too simple, a notion Paul finds ridiculous: "it shouldn't matter how complicated the music is, as long as it's performed well… the performance is what matters." 
For example, in "Drive Safe" a two bar passage is intoned by itself at the top of the chart. It's practically forgotten as more layers are added, but is always present underneath and is again heard clearly when the tune ends. It never sounds repetitive at ballad speed though. To Paul's ears, faster music sounds more repetitive since there's more material going by. Subtle, almost undetectable variations in harmonies and texture, along with melodic embellishments, are actually audible at a slow tempo, and also set each iteration apart. 
These slowly developing, layering ballads underscore the importance of "slow music" Paul conveys in his writing and playing. A transcription of Bjork's "Unravel", the only piece on the album Paul didn't write, fits in with all the originals seamlessly: a similarly free and hypnotic tune. More than a few modern jazz artists are covering Bjork lately: Jason Moran and Kendrick Scott for example. Paul attributes this to her inherent genius and willingness to take her music anywhere—characteristics she shares with plenty of jazz legends.
Put it all together, and he creates a uniquely introspective and quiet environment. The aptly named "Drive Safe" is not only the album's closer, but also fills that role when the quintet plays live. Paul feels strongly about it being last, sending the listener off—or the audience home—in a contemplative mood, rather than the stereotypical "burner".
That being said, We Always Get There has a very detectable prog rock flavor on tunes like the driving "Constructs". The styles of artists like Pat Metheny, Dream Theater, and Peter Gabriel have found their way into Paul's writing, as he discovered him from his adolescence onward. This had an impact in terms of form as much as it did rhythmically. Outside of the ballads, you won't hear many heads on the album. Paul instead writes multi-sectioned tunes instead of a sixteen bar form repeating itself over a hundred times like standard jazz. He attributes these ideas about form (and many other concepts heard on the record) to the tutelage of his mentor, the late Fred Sturm, a legendary composer and arranger who also taught at Lawrence. This type of prog-influenced jazz makes up a lot of the current artists Paul listens to as well, such as Armenian pianist Tigran Hamasyan.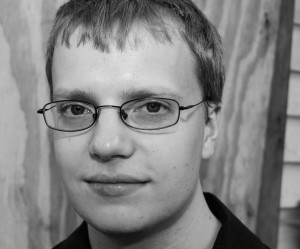 As you can tell, Paul casts a wide net: he draws from a set of very diverse styles and converging in the area of jazz. To me, that is a spot where some of the best creation can come from. The makeup of the group gave Paul plenty of confidence in writing these tunes. Each voice is so unique: Dustin Laurenzi on tenor, Paul Bedal on piano, Tim Ipsen on bass, and Andrew Green on drums. Paul had a lot of fun imagining how each player would act within what he wrote. Plus, he knew that they'd play the material exactly the way he wanted it to be played, and that it would sound great.
It's also important to mention Paul's playing itself. Drawn heavily on the dramatic vocabulary of Terence Blanchard and Ingrid Jensen, his solos follow big and captivating arcs. Having heard him improvise live dozens of times, the album perfectly encapsulates what Paul is capable of, and the language he uses every time he lifts his horn.
Many opportunities are ahead to hear live what I've laid out here. Paul's quintet can be seen next in Madison in April, but he also appears regularly with The New Breed, The Ben Ferris Quintet, The Madison Jazz Orchestra, and in a new trio with John Christensen and Devin Drobka. For his schedule (local and tour), scores, contact info and more, visit pauldietrichjazz.com. 
We Always Get There is available for purchase from iTunes, Amazon, and CD Baby.