June 18th, 2016 – "Jazz With Class" — Isthmus Jazz Festival Educational Programs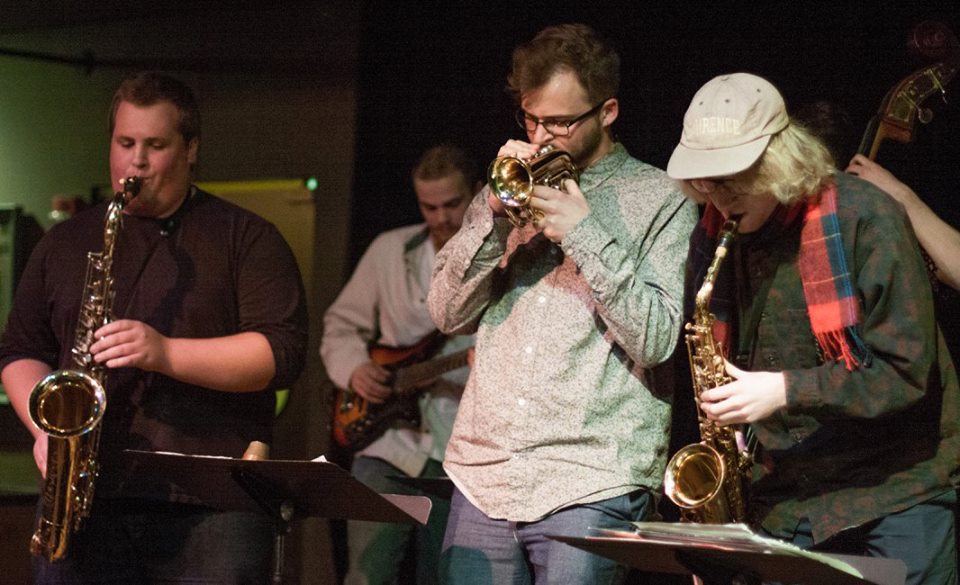 Day 2 of this Madison Music Collective series (again in the Memorial Union's Frederic March Play Circle) http://www.madisonmusiccollective.org/. includes three more free programs presented by local jazz musicians and enthusiasts.
2:15-3:30 PM:   JAZZ PERFORMANCE: BEHIND THE SCENE.  Through discussion, demonstration, performance, and Q&A, vocalist Marilyn Fisher and the Paul Hastil Trio (with bassist John Christensen) explore the considerations musicians make in putting together a gig/performance. Variety and pacing of music will be highlighted, followed by performance of a jazz set fusing these elements into a musical experience.
4:00-5:15 PM: ERIC KOPPA TRIPLE SAXTET.  With support from pianist Dave Stoler, bassist John Christensen and drummer Tim Cieplowski, saxophonists Eric Koppa, Nicholas Bartell, and Anders Svanoe examine the dynamics of the saxophone family: soprano, alto, tenor, and baritone.  Mixing sounds, sonority, styles, textures and vibrato, these instruments will be showcased emphasizing textural melodies, composition, and vocal qualities in a group setting.  Individual soloists will demonstrate the range and diversity of saxophones through performances not generally highlighted in a combo or big band.
5:45-7:15 PM: "JAZZ ON THE WEST COAST: THE LIGHTHOUSE."  Says jazz writer Paul Pierce, "This film fills in the blanks that the Ken Burns documentary left out."  Telling the story of the premiere jazz club in the Los Angeles area during the 1950s and 1960s, the film includes video clips and interviews with prominent West Coast Jazz musicians (Bud Shank, Stan Levey, Howard Rumsey), the two men who brought the club and band (Lighthouse All-Stars) to world-wide fame, as well as jazz fans, critics, and a bartender and waitress from the original Lighthouse.