December 2nd, 2017 – UW-MMSD High School Jazz Festival Concert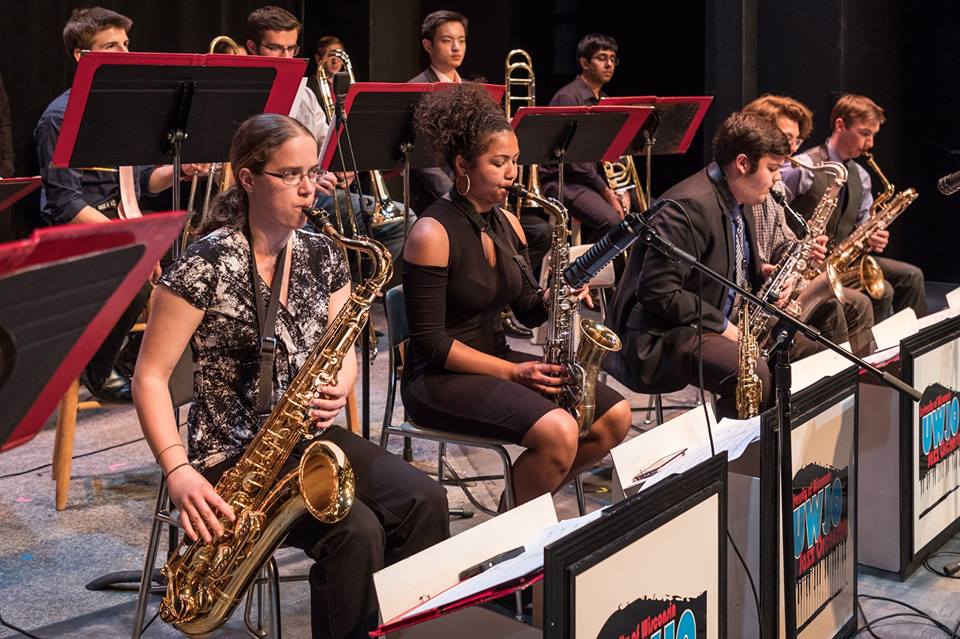 The UW and Madison Metropolitan School District High School Jazz Festival will conclude its day long festivities with an evening concert directed by Johannes Wallmann.  Festival clinicians from the UW Jazz Studies Program will perform with the participating high school bands at the evening concert, and the UW Jazz Orchestra will also perform a set.
Clinicians include three instructors from the UW Jazz Studies program – trumpeter Alex Noppe, drummer Matt Endres, and saxophonist Jonathan Greenstein – as well as trumpeters Jamie Breiwick and and John Schipper.  Participating high school ensembles include Jazz West, James Madison Memorial Jazz Orchestra, Madison East Jazz Orchestra, and Middleton High 7 O'Clock Jazz Band.
UW Music Hall.  6pm.  Free admission.