Jazz With Class- Isthmus Jazz Festival Free Educational Programs, June 19th-20th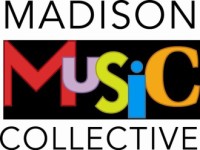 On 6/19, Madison Music Collective teams up with Madison Jazz Society to present two illuminating programs in the Memorial Union's Frederic March Play Circle.
7:00-9:00 PM

: George Russell's Four Dimensions of Melodic Construction.  In this advanced jazz improvisation lecture, performance and workshop, pianist Jim Erickson examines jazz musician and theorist

George Russell's "Lydian Chromatic Concept of Tonal Organization for Improvisation," using examples drawn from the distinctive styles of Coleman Hawkins, Lester Young, John Coltrane and Ornette Coleman.  All instrumentalists and vocalists are welcome and encouraged to participate in this program, which will be capped off by a full-blown jam session.

9:00-11:00 PM

: "The Girls In The Band."  This multi-award-winning 2011 documentary film tells the stories of female jazz and big band instrumentalists and their groundbreaking journeys, from the 1920s to the present, in the face of decades of sexism, racism and diminished opportunities.  Immediately following the movie,

June Dalton of the Ladies Must Swing big band and Madison Jazz Society President Linda Marty Schmitz will lead a Q&A session.

  http://thegirlsintheband.com
On 6/20, the Music Collective's Festival series continues through the afternoon, on the Terrace and in the Play Circle.
11:00 AM – 12:30 PM

: Kids Program, "Teach Me How to Drumline," Union Terrace.  Led by drummer Joey B. Banks, the

Black Star Drum Line is a youth ensemble that's famous for their "street beats, and this workshop shows what it takes to be in a drum line while giving audience members a chance to interact and participate with the kids and performers on stage, and even play some drums.

12:30 – 2:00 PM

: "From Pop to Jazz," Frederic March Play Circle.  In the history of American music, no two genres have affected each other in the same way, despite having different historical paths that occasionally crossed to create interesting results. In this lecture and performance, David Stoler and Al will discuss musical attributes common to both music styles, and the interesting and sometimes unpredictable results which allowed jazz and pop to evolve. 

2:30 – 4:00 PM

: "Masters of String Jazz," Frederic March Play Circle.  Though the violin gets scant

attention in the forefront of jazz, strings have been a vital part of jazz history.  Through lecture, performance, and Q&A/workshop, Chris Wagoner and The Stellanovas will explain.

4:30 – 5:30 PM

: "Freddy Cole Stories," Frederic March Play Circle.  In an intimate conversation and Q&A session, Festival headliner Freddy Cole and/or members of his band provide talk about their music and experiences as jazz musicians.