April 28-30th, 2017 – 29th Annual Capital City Jazz Fest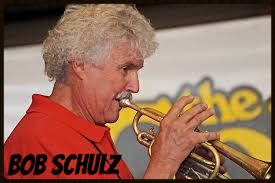 Presented by Madison Jazz Society, this year's Fest features performances by the Bria Skonberg Quintet, Bob Schulz' Frisco Jazz Band, the Vache-Coots-Trick Trio, and the piano duo of Stephanie Trick and Paolo Alderighi. All four bands will perform at each of the Fest's four sessions:
Session 1: Friday, 4/28, 6:30 – 11:00 PM
Session 2: Saturday, 4/29, 11:00 AM – 4:00 PM
Session 3: Saturday, 4/29, 6:00 – 11:00 PM
Session 4: Sunday, 4/20, 11:30 AM – 4:00 PM
The Fest also offers two Sunday morning jazz worship services, one at the Fest venue and the other at First United Methodist Church. For information about tickets and the featured bands, visit http://www.madisonjazz.com/event/29th-annual-capital-city-jazz-fest-2017/, or call (608) 850-5400 (9:00 AM – 9:00 PM, CDT). The Fest venue is the Wyndham Garden Hotel, 2969 Cahill Main at Fish Hatchery Road, in Fitchburg.