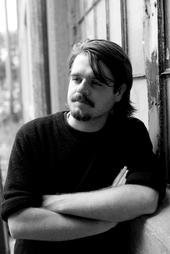 Tenor Saxophone, Clarinet
Saxophonist Peterson Ross, a Wisconsin native, has been active as both a performer and teacher for the past fifteen years. He attended the University of Michigan-Ann Arbor where he studied Jazz saxophone and improvisation with Donald Walden and classical saxophone technique and repertoire with Donald Sinta. He received a BFA in Jazz Studies in 2003.

Peterson currently maintains a studio at the Madison Music Foundry where he teaches private lessons in saxophone and clarinet, and heads the MMF Student Jazz Ensemble. He can primarily be heard around the Midwest performing with Madison-based Blues band the Jimmys. Peterson has toured with the Glenn Miller Orchestra and Los Angeles based singer/songwriter Michael Sullivan and has had the pleasure to perform with a wide array of Madison area artists including the original funky drummer Clyde Stubblefield, the Darren Sterud Orchestra, Brazilian bateria the Handphibians, and the Big Payback, among others. Peterson can be heard on recordings with the Jimmys, the Glenn Miller Orchestra, the University of Michigan Jazz Ensemble, and blues guitarist Bobby Messano.

While residing in Madison, Peterson has been honored with numerous awards from both the Wisconsin Area Music Industry association and the Madison Area Music Association. He was the winner of the MAMA award for Woodwind Player of the Year in 2012 and 2013 and, through his work with the Jimmys, has been awarded Artist of the Year, Blues Band of the Year, Album of the Year, amongst others by these organizations. The Jimmys were also voted Madison Magazine's Best Band of Madison in 2013.