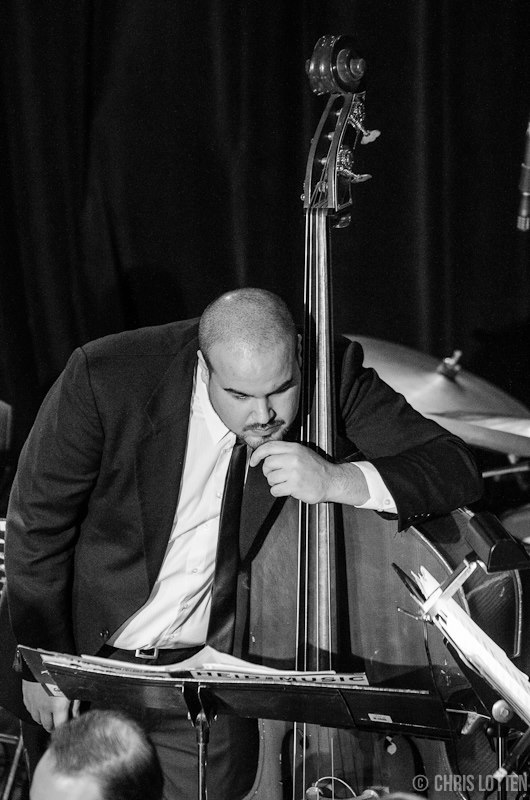 I debuted in the Madison, WI music scene in 1993 while I was in the 10th grade, and I've continued to make music professionally ever since. At UW-Eau Claire, I studied under the legendary bass educator Dr. James Clute of the Minnesota Symphony Orchestra. During that time, I had the honor of studying briefly with maestro Orlando 'Cachaito' Lopez of the famous Buena Vista Social Club. I completed my studies at the University of Wisconsin-Madison with a Bachelor of Arts in 2004.
I've had the privilege of performing with a diverse collection of internationally renowned acts, including Ben Sidran, Lee 'Scratch' Perry, Clyde Subbelfield, David 'Fathead' Neuman(Ray Charles' sax player), Ana Laan, cajón ambassador Juan 'Cotito' Medrano(Susana Baca, Novalima), dance hall pioneers Chaka Demus and Pliers, and hip hop pioneer DJ Kool Herc. In 2001, I was honored to record and perform with master of afro cuban percussion and Grammy Award winner Roberto 'Vizcaino" Guillot.
My current projects are dumate, Phat Phunktion, El Clan Destino, Madisalsa, Golpe Tierra, Tani Diakite and the AfroFunkStars, and The New Breed. I've also worked with such notable Madison music institutions as Natty Nation, Harmonious Wail, The Gomers, Tony Casteneda, Anna Laube, Joy and the Boy, and The Tim Whalen Nonet.
As a freelance bassist, I've recorded countless tracks and albums for a diverse roster of artists including Gerri DiMaggio, UW Music Professor Les Thimmig, Hip Hop performers DLO, Stink Tank, and Man Mantis, Clyde Stubbelfield, Hanah John Taylor, and Reggae giants Natty Nation. My playing can also be heard in various Afro Cuban, Hip Hop, R&B and Funk loop libraries from Sony Music and Apple. In 2009, I was featured on 'What it is- '70's Analog Funk' loop library which gained critical acclaim and is still one of Sony Music Software's top selling products.