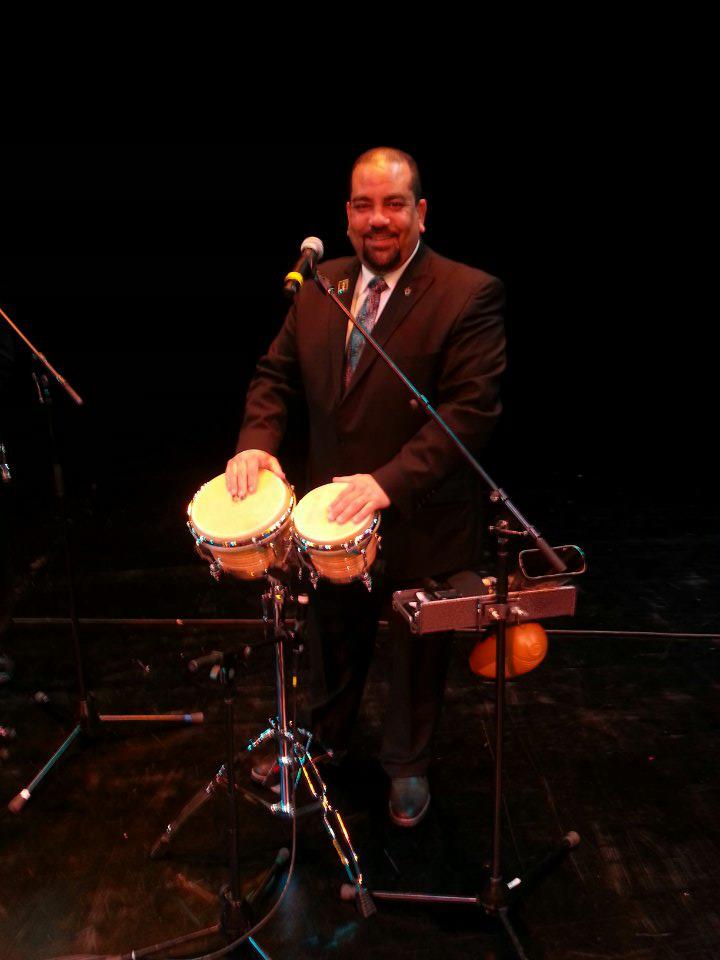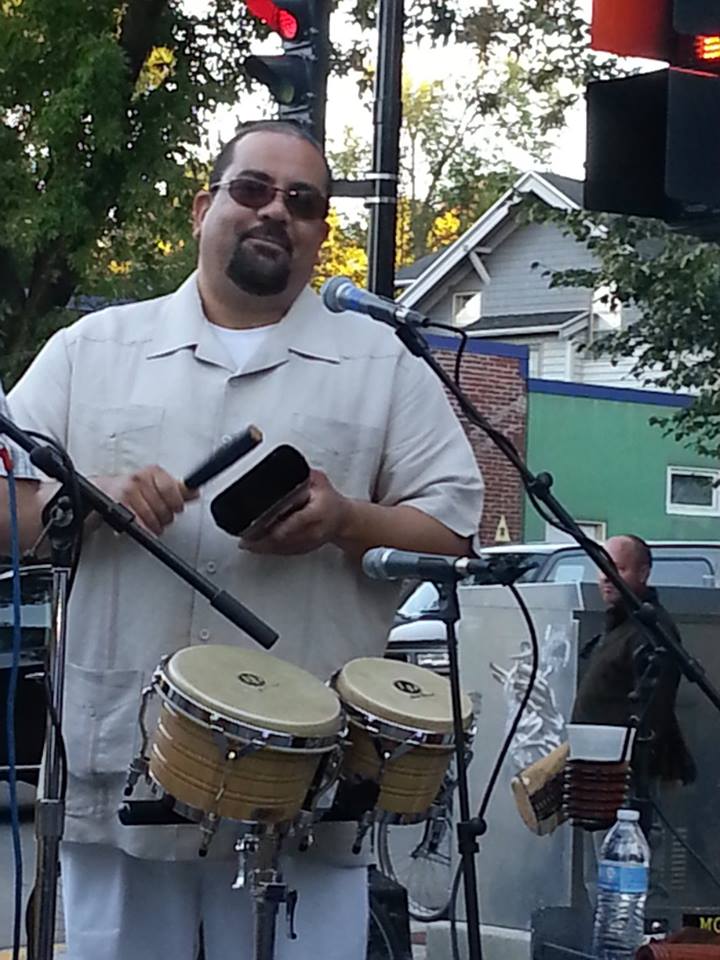 Born and raised in Santa Isabel, Puerto Rico, José developed his musical abilities while in college performing with the University of Puerto Rico-Cayey Choir and Afro-Caribbean rhythms ensembles in a variety of classical and cultural events throughout the island.

Residing in Madison, WI since 1989, José currently performs with MadiSalsa (Madison's own Salsa/Latin Jazz Band founded in 1992) and Charanga Agozá (Cuban Danzón, Chachachá, Mambo, and modern day Salsa played Charanga style). José is a founding member of BENTETÚ (Afro Puerto Rican musical folklore), TAPAS MUSICALES (Traditional Latin American music), and TROVA VIVA (Latin American New Song). He has collaborated with a wide variety of Latin bands and World music groups including Olmeca, Sotavento (Andean music), Paragüas (Latin American music), Danza (Latin Pop), the Bembe Orchestra and Grupo Candela, as well as appearances at the annual African Diaspora celebration with Ritmo Del Corazón and Soul Vibrations from Nicaragua. He has also performed as a guest percussionist with the UW-Madison Jazz Big Band, the Madison Jazz Band, the Madison Mellophonium Jazz Orchestra, and The Big Payback (Funk, Rock, Jazz, R&B).

For several years, José was a member of Call for Peace Drum and Dance Company, an international ensemble that brought together professional dance performers and accomplished percussionists representing a wide array of cultures from throughout the world to promote a vision of peace, humanity, balance and togetherness intended to achieve world peace. Notable events included: Martin Luther King Coalition Celebration and US Conference of Mayors (2002, Madison, WI), 2002 Native America Music Awards (Milwaukee, WI), and 2003 Nobel Peace Prize Laureates 4th Annual Global Summit (Rome, Italy).

IN the 90's, and for several years, José also worked as an accompanist at the UW Dance Department specializing in Afro Caribbean African rhythms.

José recorded with MadiSalsa two Salsa/Latin Jazz albums: Del Caribe al Corazón (Stellar Records, 1999) and Se Permite Bailar (RitmoJazz, 2003). With Sotavento, José recorded a children's songs album, Paseo Mágico (Discos Pueblo, 1998).

For over nine years, José was a Community Representative (2004-13) & Chairperson (2012-13) of the Madison Arts Commission (City of Madison, WI), an Advisory Board that provides grants to individuals, performing artists and to non-profit art groups to enrich the cultural life of the city and its residents.

Currently, José is a community representative in the Overture Community Advisory Board, established by the City of Madison and the Overture Center Foundation. OCAB meets at least quarterly to advise and make recommendations to the City of Madison and the Overture Center Foundation regarding free programming, educational outreach efforts, and other matters related to the operation of Overture Center. Also, José represents the Arts Community for the Washington, D.C.-based Kennedy Center —ANY GIVEN CHILD initiative, designed to create a long-range arts education plan to reach every public school student in grades K-8 and to address the gap in arts education with the goal of helping close the achievement gap, improve student achievement, and much more.

José collaborated with the Madison Music Collective helping fund and coordinate logistical aspects of Papo Vasquez' musical residency in 2013. He also served as the community liaison with the 2014 Madison World Music Festival hosting the Cuban group Mezcla.
CURRENTLY: MadiSalsa and Charanga Agozá PREVIOUSLY: Bentetú, Trova Viva, Tapas Musicales, Call for Peace Drum and Dance Company