November 17th, 2017 – InDIGenous presents the Paul Dietrich Jazz Ensemble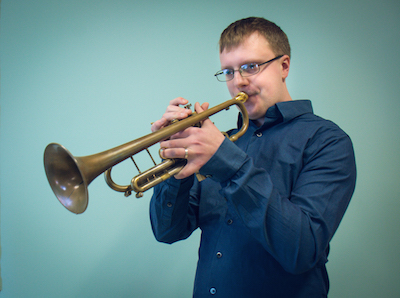 This 18-member ensemble of outstanding local musicians performs trumpeter Dietrich's new GMJC-commissioned suite, "Forward."  This suite is inspired by Mr. Dietrich's experiences as a small-town Wisconsin native who has traveled and performed widely around the state.  It is also informed by his study of the music of modern big band giants like Maria Schneider, Darcy James Argue, Christine Jensen, and Fred Sturm.  In addition to Mr. Dietrich, band members include many of Madison's top jazz musicians, e.g., trumpeter Dave Cooper, saxophonists Nick Bartell and Jonathan Greenstein, trombonists Darren Sterud and Jamie Kember, bassist John Christensen, drummer Tim Cieplowski, and vocalist Megan Moran. GMJC, co-sponsoring with the Madison Music Collective and Wisconsin Union Theater.
Fredric March Play Circle, 7:30pm, Free admission.
The Fall 2017 InDIGenous Jazz concert series is made possible by grants from Dane Arts (with additional funds from the Endres Mfg. Company Foundation, the W. Jerome Frautschi Foundation, and the Pleasant T. Rowland Foundation), the Madison Arts Commission (with additional funds from the Wisconsin Arts Board), the Evjue Foundation (charitable arm of The Capital Times), and the John and Carolyn Peterson Charitable Foundation, with media support from Isthmus and WORT-FM.