Flamenco Fest 2015 March 10th-15th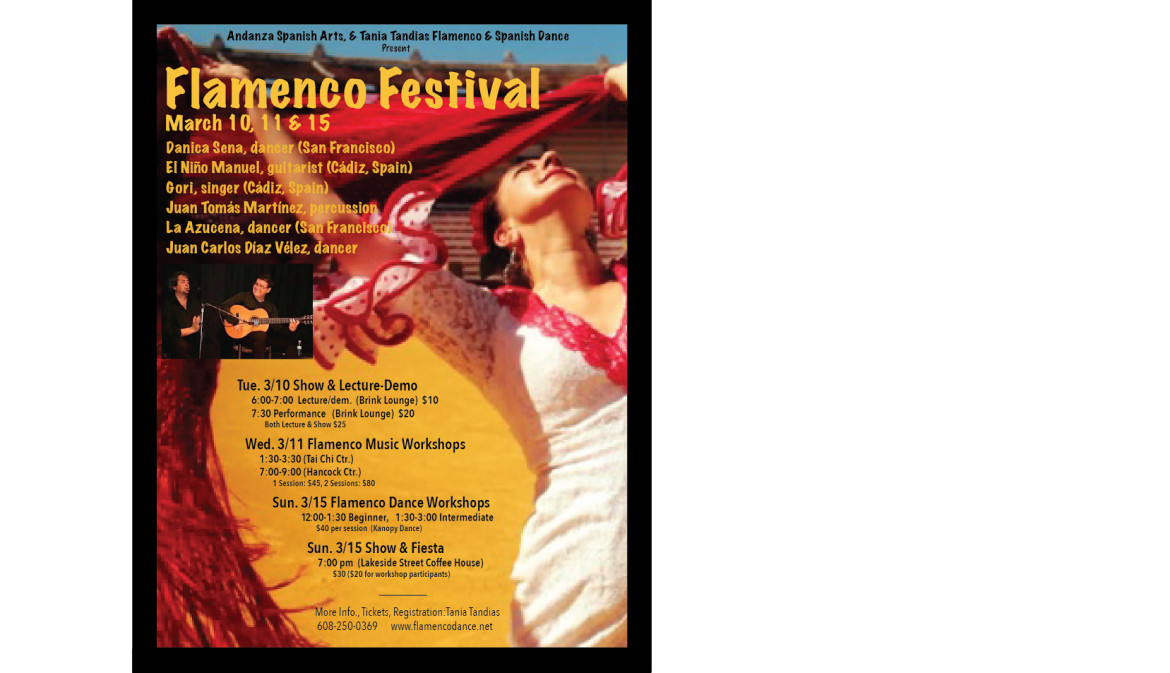 Flamenco Festival 2015 will be held
March 10-15
in Madison, featuring celebrated guitarist El Niño Manuel and singer Gori, both direct from Spain and dancers Danica Sena and La Azucena from San Francisco.
Two public performances of "The Andalucian Flamenco Experience" are scheduled:
•
Tuesday, March 10
at the Brink Lounge Nightclub Stage a
7:30 pm
show will be preceded by a
6:00
lecture/demonstration.
•
Sunday, March 15
Lakeside Street Coffee House hosts a performance at
7:00
followed by a "Fiesta" (basically a flamenco jam-session/party).
The visiting artists will also be offering workshops for guitarists, other musicians and dancers interested in this important style of improvisation that has profoundly influenced guitar playing and dancing around the world.
• Music Workshops,
Wednesday 1:30 – 3:30
 &  
7:00 – 9:00
• Dance Workshops,
Sunday, March 15,  12:00 – 1:30
  &
1:30 – 3:00